BACK-CAMEMBERT MINI CHEESE
Excellent cheese with white, noble mould growth in 6 servings. Surrounded by a delicate breadcrumb, baked golden. Back Camembert is an excellent base for preparing a quick and tasty dish. It can be cooked in an oven, in a frying pan, in an air fryer.
Tastes great with cranberry sauce, fresh lettuce and nuts, spicy with garlic sauce or chilli. Back Camembert Mini cheese can also be served in Hawaiian with roasted pineapple and blueberry sauce, as a dessert with fresh fruit or fruit salad or decorated with vegetables. It is made from pasteurized cow's milk. Contains 45% fat.
Download the product card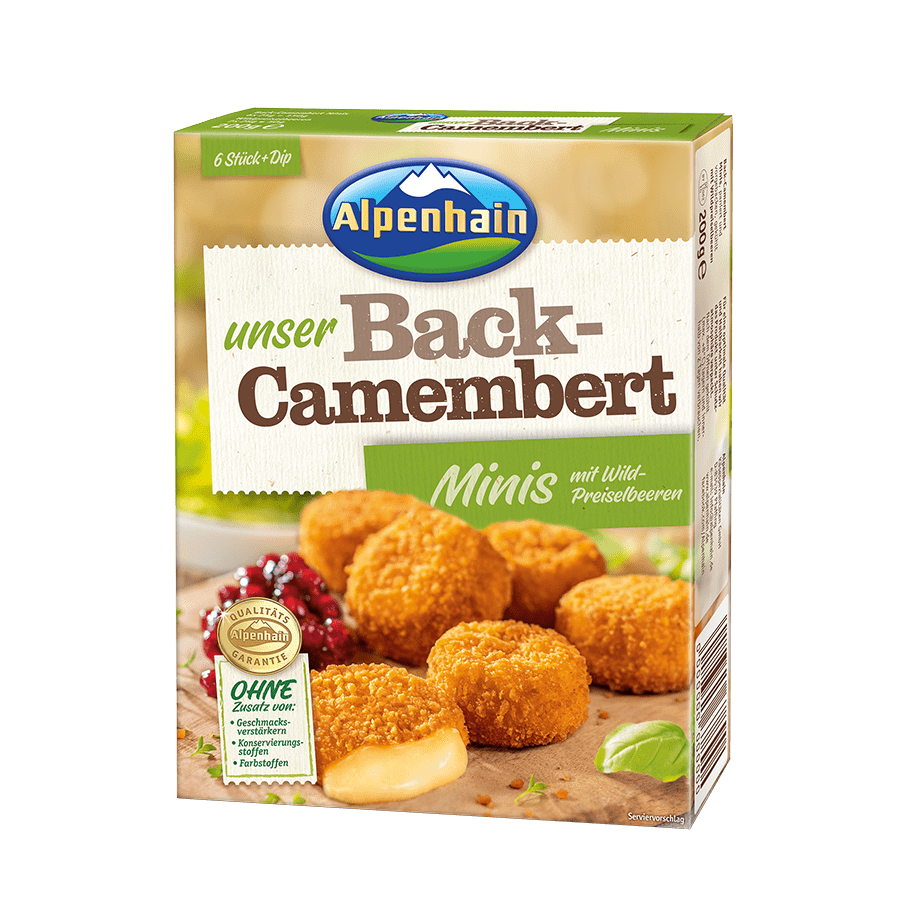 See also
Become our partner

EUROPEAN CHEESE DISTRIBUTOR / DAIRY DISTRIBUTOR / CHEESE DISTRIBUTOR / EUROPEAN PRODUCTS / EUROPEAN DAIRY / DAIRY EXPORTS / ITALIAN CHEESES / FRENCH CHEESES SPANISH CHEESES / CHEESES FOR THE GASTRONOMIC INDUSTRY