OLOMOUCKE CHEESES
Olomoucké tvarůžky is the only original Czech cheese. It is produced from non-fat curd obtained by dairy cultures in the process of precipitation from skimmed pasteurized cow's milk. Characteristic taste and aroma depending on the degree of maturity. In addition to its exceptional taste, it is characterized by an exceptionally low fat content, only 0.4% abs. A great advantage is also the lack of any preservatives apart from ordinary cooking salt.
In addition, this cheese is a rich source of protein, and in terms of minerals it is definitely worth mentioning the high calcium content. Genetically modified raw materials are not used for the production. No addition of rennet, dyes, flavourings and stabilizers. Gluten-free.
This type of cheese used to be produced in every Haná household. People wished to preserve the milk surplus from summer to survive winter. Production in Haná region was documented as early as at the turn of 15th and 16th century. They were called "olomucke" because they were sold at Ołomuniec markets, where their journey into the world started.
Download the product card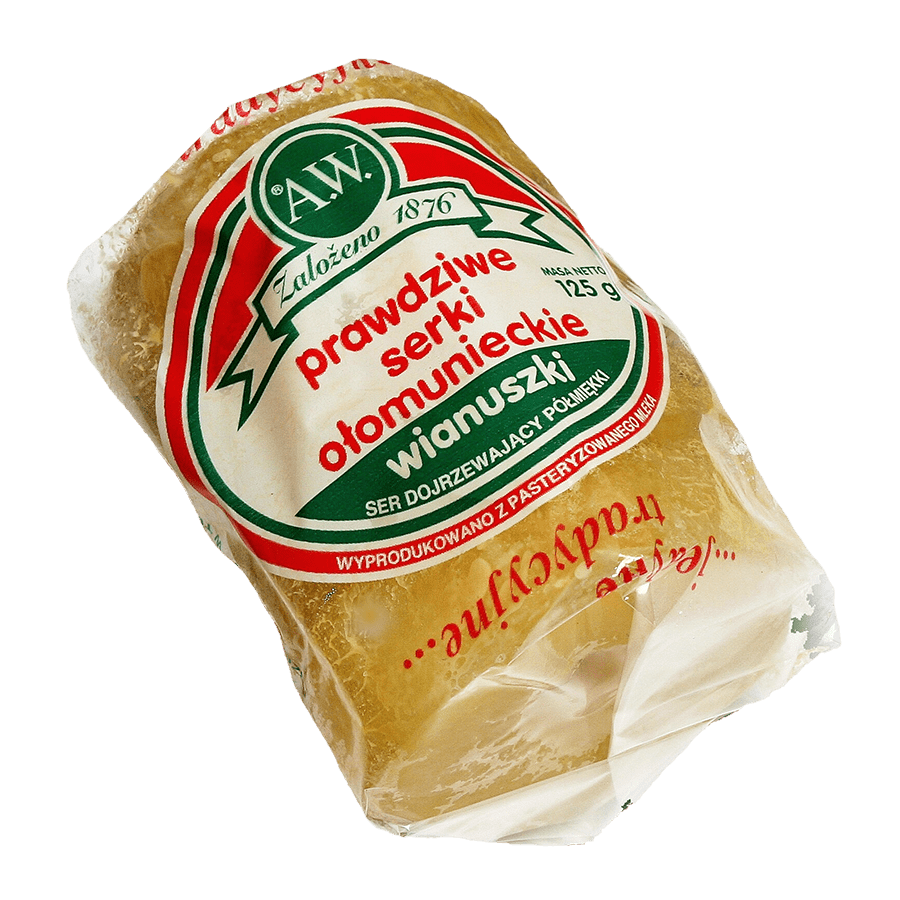 See also
Become our partner

EUROPEAN CHEESE DISTRIBUTOR / DAIRY DISTRIBUTOR / CHEESE DISTRIBUTOR / EUROPEAN PRODUCTS / EUROPEAN DAIRY / DAIRY EXPORTS / ITALIAN CHEESES / FRENCH CHEESES SPANISH CHEESES / CHEESES FOR THE GASTRONOMIC INDUSTRY