JOYA ALMOND BARISTA UHT
Nutritious and healthy almond drink, enriched with calcium. Created especially for baristas and all coffee lovers. Mild, neutral taste and milky texture combine perfectly with the taste of coffee.
Created consistency makes the drink perfectly foamy, so that every coffee lover can create their favorite Latte Macchiato or Cappuccino at home. Almond BARISTA drink does not contain lactose, gluten or sugar! Perfect for vegans!
Download the product card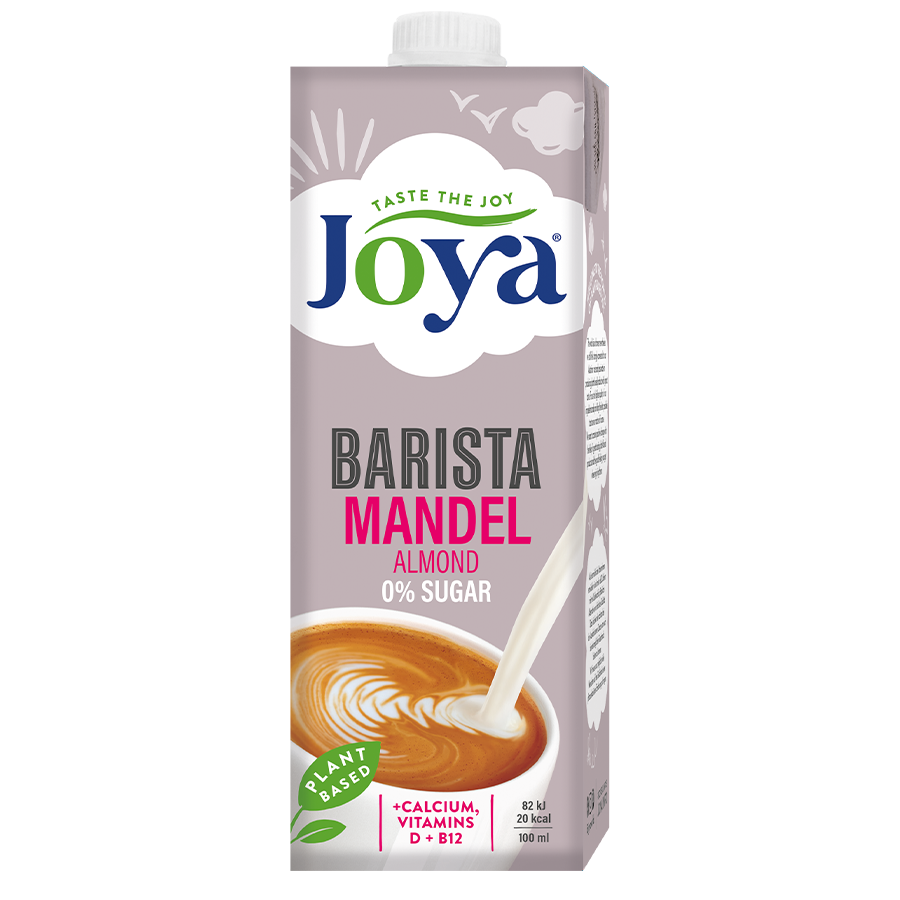 See also
Become our partner

EUROPEAN CHEESE DISTRIBUTOR / DAIRY DISTRIBUTOR / CHEESE DISTRIBUTOR / EUROPEAN PRODUCTS / EUROPEAN DAIRY / DAIRY EXPORTS / ITALIAN CHEESES / FRENCH CHEESES SPANISH CHEESES / CHEESES FOR THE GASTRONOMIC INDUSTRY