HOTOS MANOURI PDO CHEESE (portion)
Manouri is sheep's and goat's milk Greek cheese of cream-white color, and cheese-cake like texture; without skin.
It is characterized by a fresh and mild, milky taste with a slightly citrus note. Greek Manouri cheese melts easily. It's a great low-fat alternative to Greek yogurt. Used to bake cakes such as spanakopita or, after being sprinkled with honey, to eat for breakfast.
Perfect for desserts, salads, baking, cooking and baking. It can be served as a snack, with the addition of jam. Manouri cheese is based on the Feta cheese recipe. It is made from sheep and goat milk.
Download the product card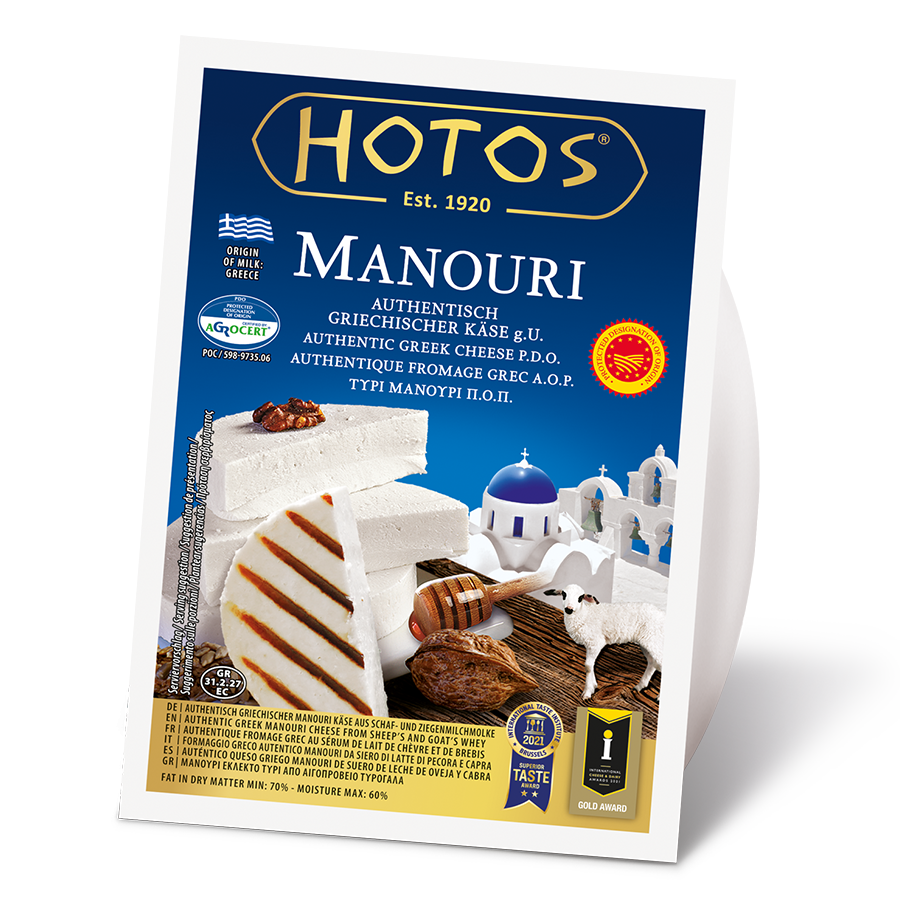 See also
Become our partner

PPH Temar
spółka z o.o.,
Spółka komandytowa
Warsaw branch
Prymasa tysiąclecia 62
01-424 warszawa
phone +48 22 837 93 13
fax +48 22 380 16 78
Export sales manager
phone
+ 48 605 590 599
+ 48 693 550 771
EUROPEAN CHEESE DISTRIBUTOR / DAIRY DISTRIBUTOR / CHEESE DISTRIBUTOR / EUROPEAN PRODUCTS / EUROPEAN DAIRY / DAIRY EXPORTS / ITALIAN CHEESES / FRENCH CHEESES SPANISH CHEESES / CHEESES FOR THE GASTRONOMIC INDUSTRY