IBERICO CHEESE (serving)
Iberico is made from a mixture of pasteurized milk from cows, goats and sheep. Combination of these three types of milk varies from season to season based on the weather, however, the minimum guidelines are strictly followed by the milk plant. Minimum mixture is: cow's milk 50%, goat's milk (min 20%) and sheep's milk (min 15%).
Iberico is a herbal cheese with a very mild goat flavor mixed with buttery sheep's milk to get a very pleasant taste and aroma. Light yellow white to slightly beige color and a mild aroma. 
In Spain, Iberico is usually used as a table cheese served with quince paste (membrillo), but it is also an excellent melting cheese, so it can be used in many recipes.
Download the product card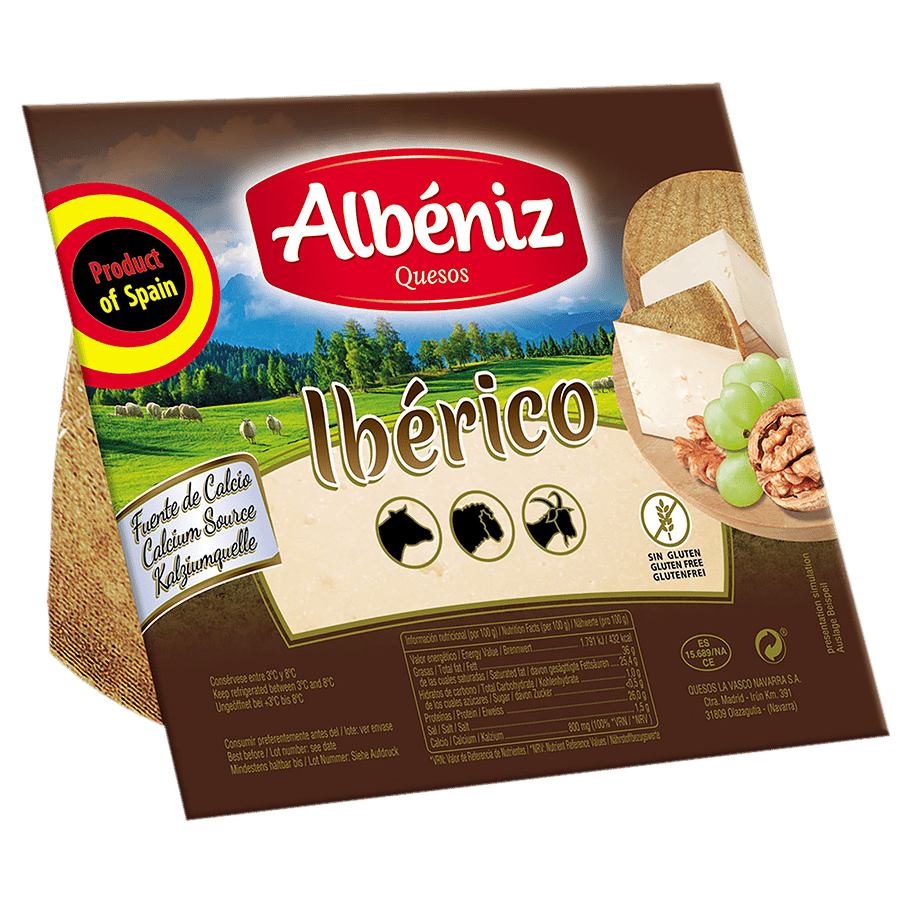 See also
Become our partner

EUROPEAN CHEESE DISTRIBUTOR / DAIRY DISTRIBUTOR / CHEESE DISTRIBUTOR / EUROPEAN PRODUCTS / EUROPEAN DAIRY / DAIRY EXPORTS / ITALIAN CHEESES / FRENCH CHEESES SPANISH CHEESES / CHEESES FOR THE GASTRONOMIC INDUSTRY