MICHELANGELO PECORINO ROMANO CHEESE (serving)
Pecorino Romano is a traditional Italian cheese made from whole sheep's milk, its name comes from the word "pecora" which means sheep in Italian. It is produced in the regions of Sardinia, Lazio and the province of Grossetto (Tuscany). Intense taste.
Pecorino Romano is most often used for pasta grinding (replacing Parmigiano Reggiano), but it can also be served on its own and on the cheese board. Pecorino Romano is protected by the DOP mark of origin.
Download the product card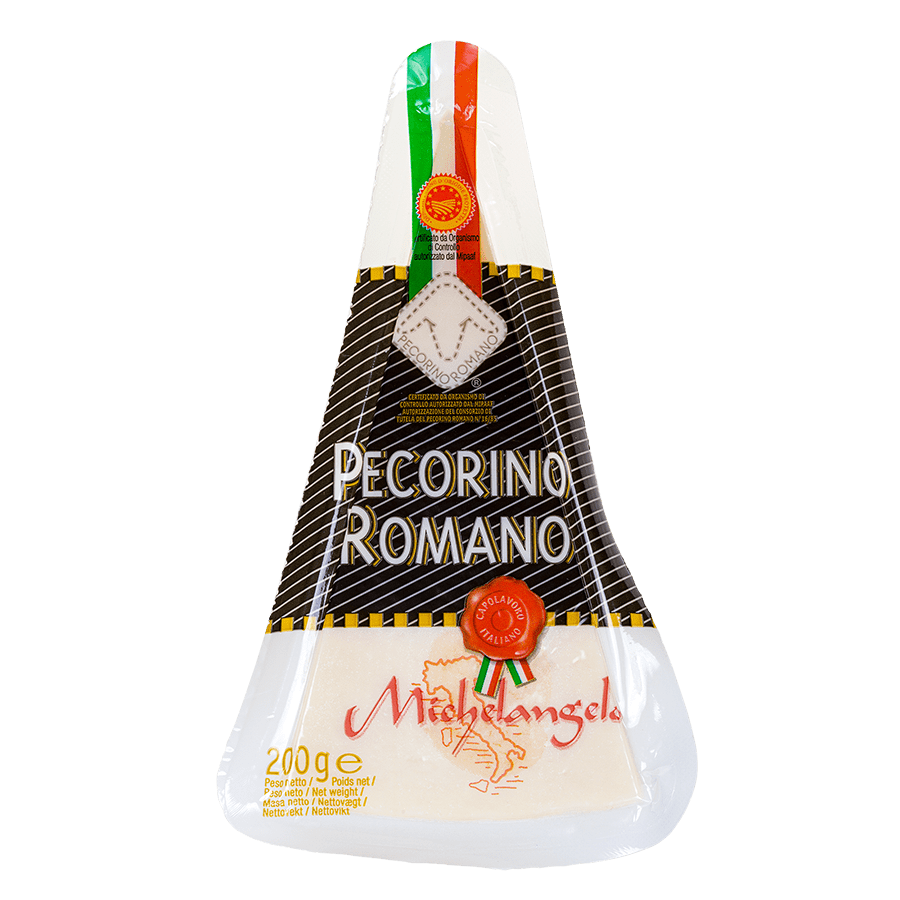 See also
Become our partner

PPH Temar
spółka z o.o.,
Spółka komandytowa
Warsaw branch
Prymasa tysiąclecia 62
01-424 warszawa
phone +48 22 837 93 13
fax +48 22 380 16 78
Export sales manager
phone
+ 48 605 590 599
+ 48 693 550 771
EUROPEAN CHEESE DISTRIBUTOR / DAIRY DISTRIBUTOR / CHEESE DISTRIBUTOR / EUROPEAN PRODUCTS / EUROPEAN DAIRY / DAIRY EXPORTS / ITALIAN CHEESES / FRENCH CHEESES SPANISH CHEESES / CHEESES FOR THE GASTRONOMIC INDUSTRY